Handbuilt clay sculptures. Glazes, underglazes, and colored slip on stoneware.
Laying in Wait (2021)
I See it All (2020)
Liberation (2021)
Only Sorrows (2021)
Nascent (2019). a sculpture of a toddler skull with its incipient teeth hidden beneath the bone of the jaw. A paradox, birth and death lurking side by side in the ultimate symbol of memento mori.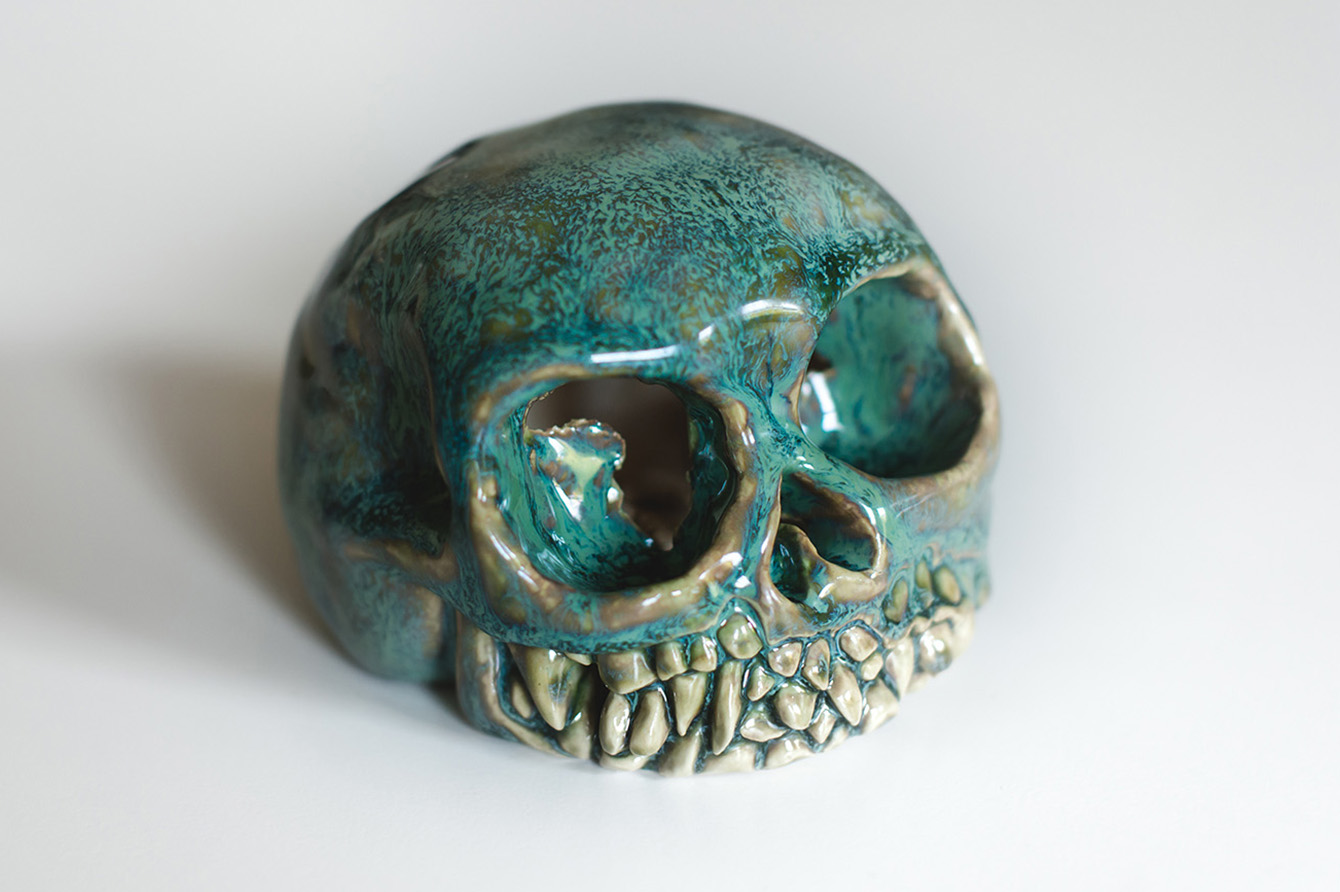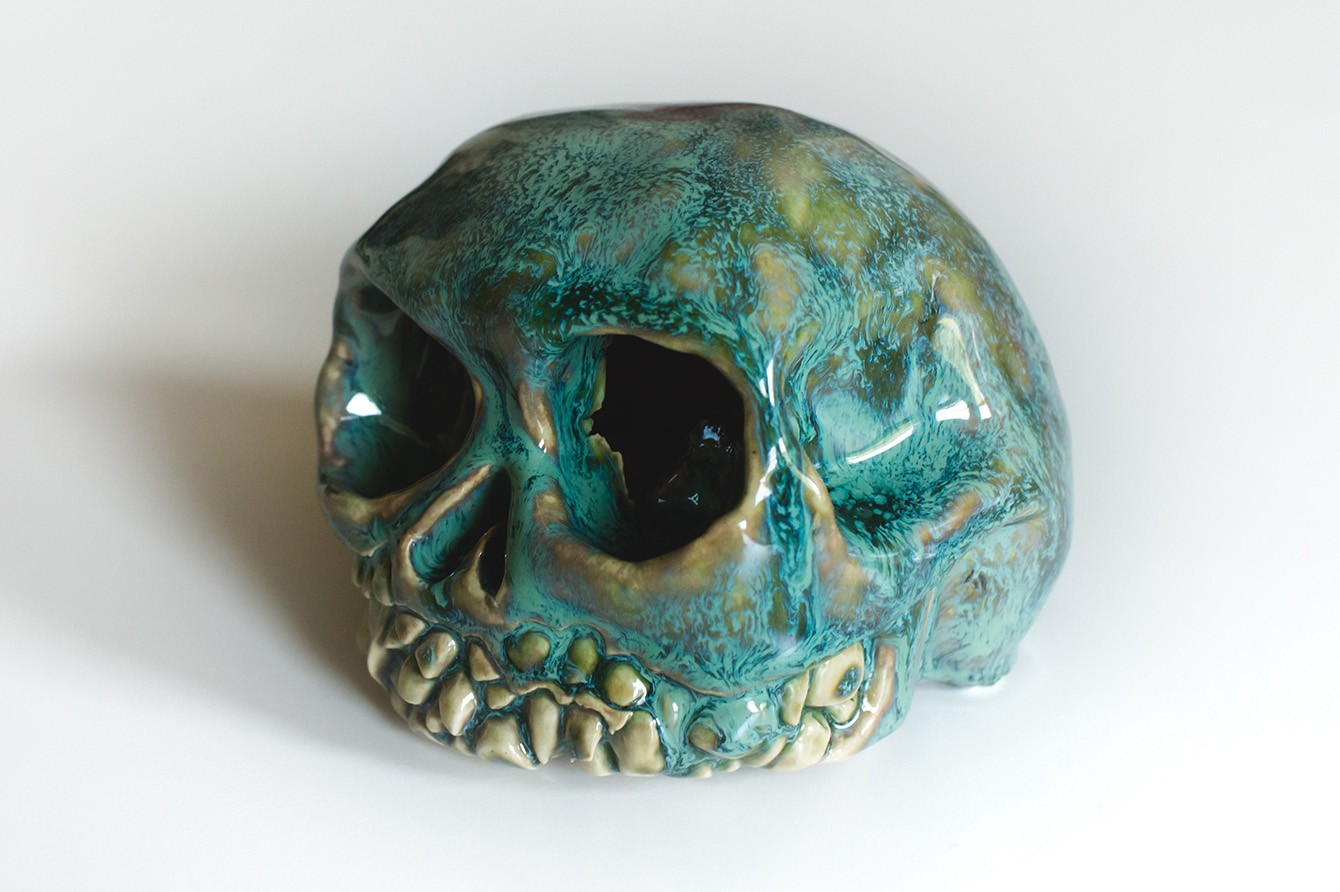 Demon jawbone.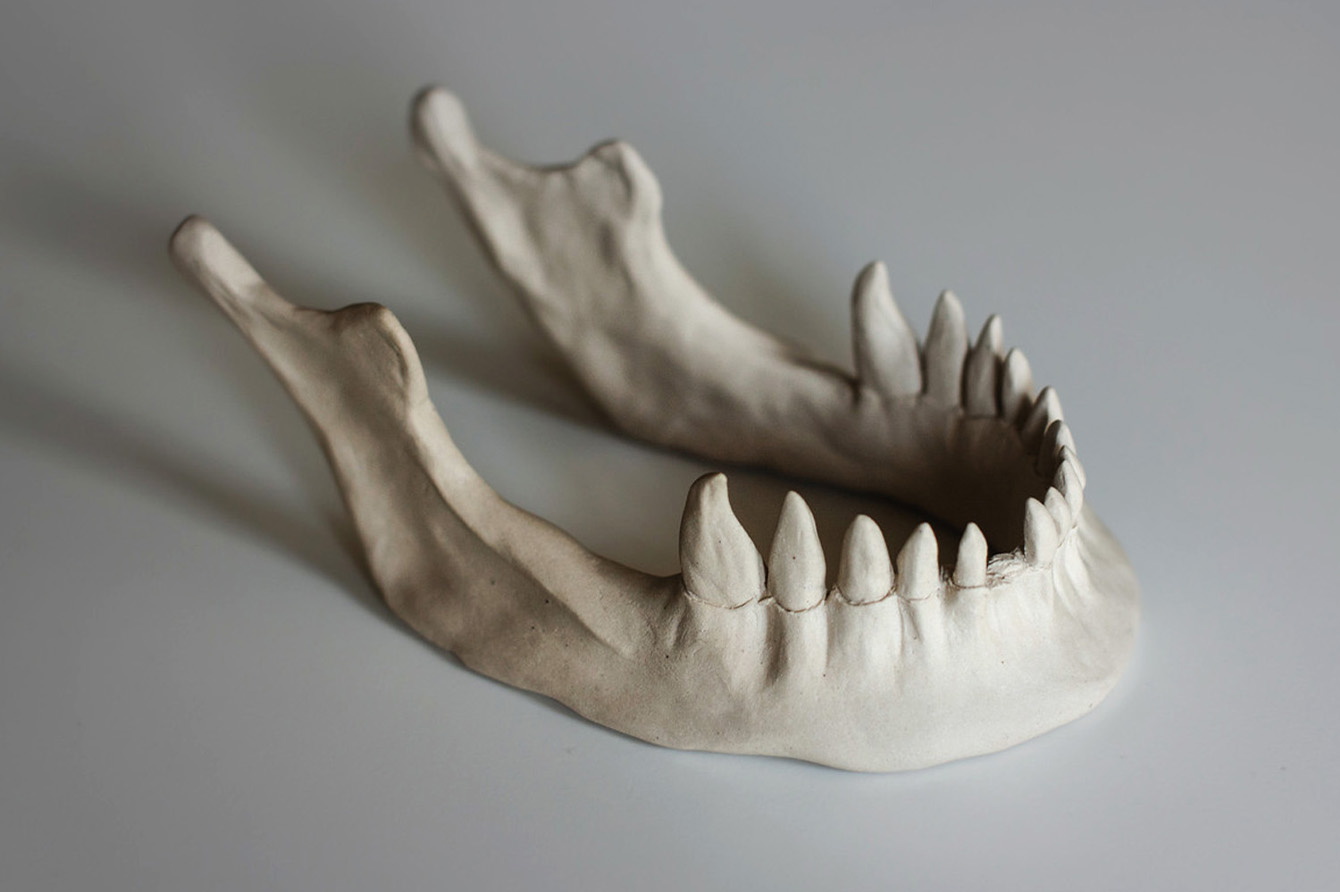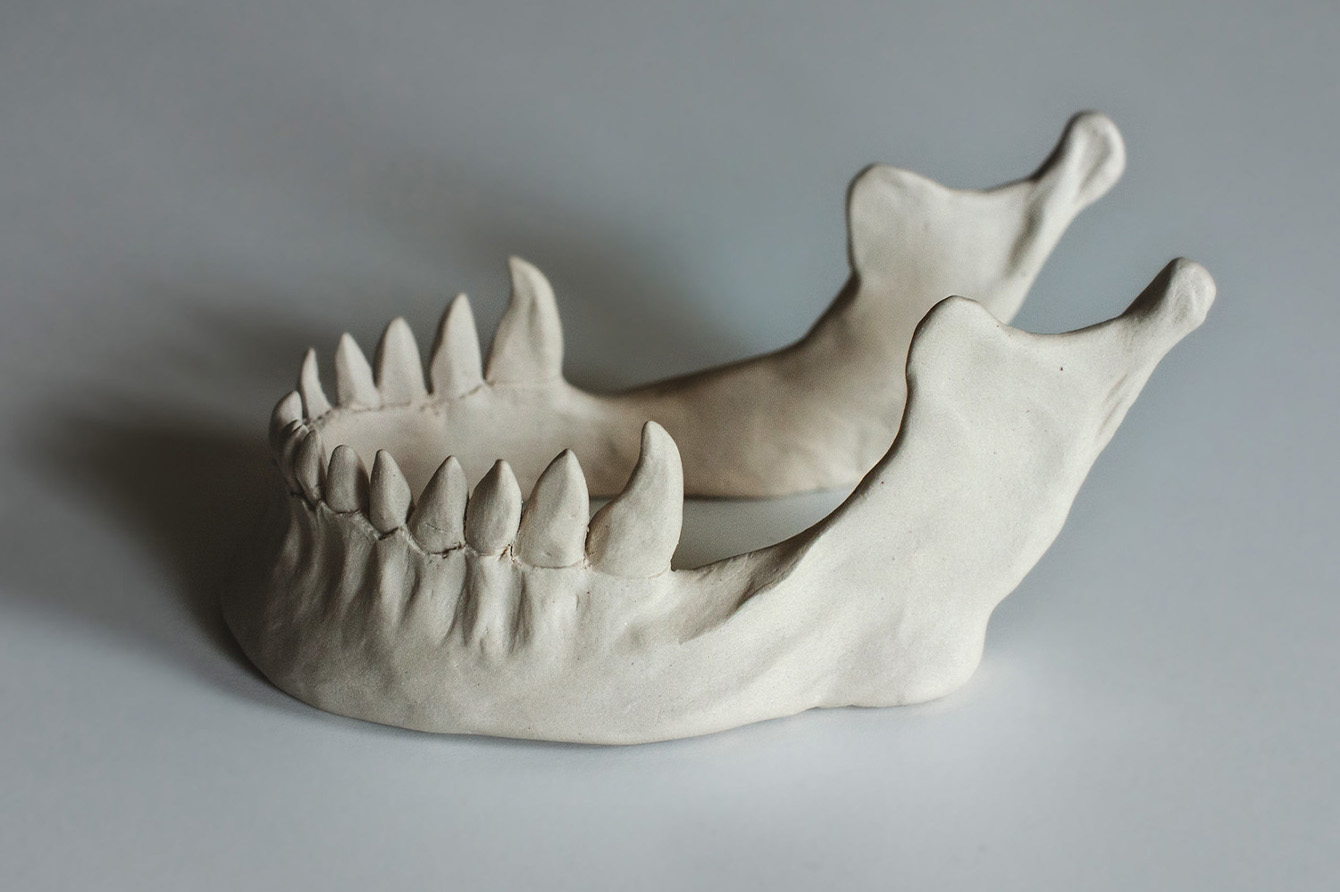 Demon hand #1.
Demon hand #2.
One-eyed cat.